 Reasonable Expectations:
High Quality & Dependable Performance
Your satisfaction is our highest priority.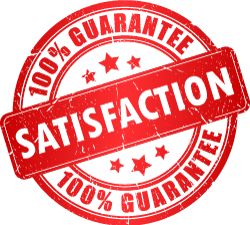 Brands you know.
Quality you can trust.
Our products meet or exceed industry and O.E.M. standards.
Warranty Policy
AAxis Distributors, LLC – General & Limited Warranties
WE ARE A DISTRIBUTOR AND NOT A MANUFACTURER OR FABRICATOR OF THE PRODUCTS WE OFFER
All Specifications and Technical Data on this Website are listed only as a Convenience
Our Warranty Policy is intended to inform you of what to expect should you encounter a problem with the function of a product you purchased from our website. We trust you will find it to be a beneficial resource and that it helps you to determine the best course of action in the event you must take advantage of any warranty options.
SATISFACTION GUARANTEE
You can expect all the products we offer to be reliable and of high quality — they meet or exceed industry and O.E.M. standards. If you receive a product that is defective or does not perform as anticipated, please allow us the opportunity to resolve the matter. We will gladly honor any general warranties we have in place.
GENERAL MERCHANDISE WARRANTY
All products are first subject to the manufacturer's warranty. Should the product you purchase from us not be covered by any other warranty …
WE WILL REPLACE THE PRODUCT OR ISSUE A REFUND WITHIN 30 DAYS OF RECEIPT*
*This pledge is dependent on Inspection of the Disputed Product and meeting the
Conditions for Returning a Product – see our Return Policy
Except otherwise stated, the only warranty that applies to a product you purchase from aaxisdistributors.com is one specifically provided by the manufacturer. Such a warranty is to be honored by the manufacturer. It is your responsibility to contact the manufacturer and make all arrangements necessary to satisfying a claim with them unless you have formally entered into an agreement with AAxis Distributors for an alternate solution.
LIMITED WARRANTY & REFUNDS
While we monitor all reports of defects and damages in order to insure you are getting the high quality product and dependable service we advertise, our only obligation is limited to the refund or replacement** of a defective part.
**Please Note: We reserve the right to refund your money instead of replacing a product.
We are not liable for any expenses or damages including lost profits and labor charges that may result from the failure of any defective part that may have been purchased from our website.
PERIOD OF WARRANTY
Normally, we have a 30 day warranty period on all products. Our warranty is effective beginning on the date you purchase the product unless otherwise stated.
The warranty period for parts obtained for use on commercial vehicles expires 30 days from the original purchase date … this time frame applies even if the parts are not installed.
TERMS OF WARRANTY
DAMAGED PARTS
Damage caused by, accidents, or improper use, is your responsibility.
We are not responsible for misuse of the product or your inability to use the product.
For damage incurred during shipment – see Shipping & Delivery
DEFECTIVE PARTS
Defective products are subject to our inspection.
We are responsible only for the purchase price of the defective product or material.
For additional information on damaged or defective parts – see our Return Policy
RELEVANT COSTS
You are responsible for shipping the product:
to AAxis Distributors for inspection*
*If the part is determined to defective upon inspection, you will be reimbursed for the Shipping costs.
to the Manufacturer* if it is deemed the appropriate course of action
*You will also be responsible for the shipment of the replacement product back to you.
WARRANTY DISCLAIMER
ALL OF THE PRODUCTS ON OUR WEBSITE ARE OFFERED "AS IS" WITHOUT WARRANTY OF ANY KIND, EITHER EXPRESSED OR IMPLIED, INCLUDING, BUT NOT LIMITED TO, THE IMPLIED WARRANTIES OF MERCHANTABILITY, FITNESS FOR A PARTICULAR PURPOSE, OR NON-INFRINGEMENT INCLUDING INSTANCES WHERE CHANGES, ALTERATIONS, OR MODIFICATIONS ARE MADE AT THE REQUEST OR INSTRUCTION OF THE CUSTOMER.
Thank you for making us — Your AAXIS!
QUESTIONS ABOUT WARRANTIES
DID YOU RECEIVE A PRODUCT THAT DOES NOT MEET YOUR EXPECTATIONS?
DO YOU HAVE QUESTIONS OR CONCERNS ABOUT THE RETURN OF A PRODUCT?
PLEASE CONTACT US
[email protected]
717-762-2947
Who is covered by the general warranty policy?
We extend a 'Limited Warranty' to the original customer only; it is non-transferable.
What is not covered by warranty?
Not covered by this warranty are normal wear or consumable parts including but not limited to belts and filters.
Parts that fail because they were improperly installed, misused, abused, or as a result of the failure of another part are not covered by this warranty. Additionally, any part modified or installed for purposes other than its original intent and design is exempt from warranty.