 PERSONALIZED CUSTOMER SERVICE IS
AT THE HEART OF EVERYTHING WE DO.
FAMILY OWNED & OPERATED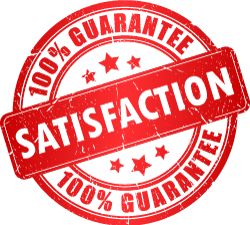 Driven.
Dedicated.
Dependable.
THANK YOU FOR VISITING OUR WEBSITE!
We appreciate the opportunity to tell you a little about our company and look forward to serving you!
About Us
AAxis Distributors, LLC – The History of AAxis
OUR DISTRIBUTION CENTER IS LOCATED IN SOUTH CENTRAL PENNSYLVANIA
A FEW MILES NORTHEAST OF THE I70/I81 INTERSECTION NEAR A GROWING INDUSTRIAL CORRIDOR
We are continually changing and growing to meet the needs of our customers. Industry standards demand attention to quality, and buyer satisfaction dictates prompt, friendly customer service. Quality and service are the cornerstones upon which we have built our business; in the face of growth and change, we will not sacrifice either as we make sure we provide great products, competitive prices, and helpful service.
THE EVOLUTION OF A FAMILY-OWNED BUSINESS
1998
The founder of AAxis Distributors retired after 28 years as superintendent at a mining company that continues to be a national leader in its field. He enjoyed a few months of leisure indulging his love of travel. But not one to stay idle, he was soon back to work. He took a job as an engineering consultant on the Grand Cayman Islands for two years.
2001
Upon his return to the United States, he opened his own company in the Spring of 2001.
With several established O.E.M. Manufacturers of Cranes and Man Lifts operating in the area, he recognized a need for a supplier of quality branded Electronic, Electrical, Mechanical, Acoustical and other automotive and miscellaneous parts. He formed our company intent on providing quality products and competitive prices while resolving to make the procurement process as efficient and seamless as possible for our customers.
Another significant portion of daily operations was developed to produce signs and decals with a specific focus on industrial safety decals. A few months after embarking on this venture, his wife joined the company helping with the design of signs, banners, and various types of decals.
The company followed a path of steady growth for over a decade, thanks to the hard work of our dedicated staff – both of our office managers have been with the company since its humble beginnings in a small apartment and the garage next door to it.
2002
Business quickly grew requiring a larger facility that could serve as an actual distribution center. Less than a year after starting the company, we obtained a building dedicated solely to being our base for production and to house our growing inventory.
2005
As we built and expanded our business, it was only a few years until we were forced to make another move. The company was divided into two separate divisions each having their own facility.
2007
The company continued to prosper and once again changes were made to accommodate our growing enterprise. The founder's wife took over as owner of the sign & decal business. With trusted employees managing daily activities of both operations, he decided once again to step back from a full time workload and try semi- retirement. We continued to pursue our goal of being a leading supplier of quality OEM parts and industry standard safety decals.
2011
We celebrated our 10-year anniversary. With over a decade in the business, our commitment remained unwavering. We reaffirmed our pledge to provide quality parts and excellent customer service.
2015
AAXIS DISTRIBUTORS IS BORN
Today, we continue to evolve. With the advancement of digital technology, and the explosion of ecommerce, the decision was made in early 2014 to bring both businesses together again to form a strong internet presence. We are taking our products to the 'world' … literally … to the World Wide Web.
With over a decade of experience providing parts to local and regional O.E.M. Manufacturers, we still lacked a necessary element for enlarging our customer base – internet savvy. We enlisted the help of a highly skilled web developer. In his capable hands, our website is shaping up to be the online presence we had envisioned.
This is an exciting time for us! We are learning new skills, developing new business relationships, making new friends … all with the goal of reaching new customers and offering additional resources to our existing customers.
As our consumer base continues to grow, we look to more fully diversify and expand our line of products; we also plan to offer additional services. Our ultimate goal is to not just provide the item you want today, but be the first place you come to for finding what you need in the future. We want to be – Your AAXIS!
About Our Team
THREE ATTRIBUTES DEFINE OUR COMMITMENT TO SERVICE
– Drive, Dedication, and Dependability –
Our company has been blessed with exceptional employees — they are the leading force behind our success! They really care about our company and our customers. They are driven, dedicated, and dependable!
Each member of the staff is conscientious and strictly adheres to established quality standards. Industrious and flexible, each employee easily adapts to the demands of a fluctuating work load. Their hard work is essential to the continued growth of our business.
We value their loyalty and independent spirit and we continue to be amazed by their inspiring work ethic.
THE GROWTH OF OUR MANAGERS
Our faithful and trusted office managers are our most valuable asset. It is impossible to express in words the gratitude we feel for the sacrifices they make in order to keep our company relevant in today's competitive market. Overseeing all daily operations, they are driven to maintain the high standards we have established for quality control and customer support.
They have been with us from the beginning, learning the ins and outs of the trade right along with us. They are experienced, competent, and trustworthy and have willingly assumed additional responsibilities within the company as our business has grown. Highly dependable, we have confidence in their abilities and rely on them to keep things running smoothly — knowledgeable about our products and dedicated to helping our customers, they are always selfless in their efforts to ensure you are satisfied with your purchase.
Our Pledge to Serve
OUR CORE VALUES SUMMARIZE OUR COMMITMENT
– see Mission Statement –
Be assured that when you make a purchase from AAxis Distributors, your order will receive all the personal attention required to get what you need to you as quickly as possible. Place an order today or give us a call and experience for yourself the benefits of individualized service.
PERSONALIZED CUSTOMER SERVICE IS AT THE HEART OF EVERYTHING WE DO
We pride ourselves on being available to talk with our customers … when you call, you get to speak to an actual person who can provide you with information or guide you through our process. And if by chance, we can't answer the phone, we promise to get back to you quickly and not leave you hanging for hours or days.
[email protected]
717-76- AAXIS
DRIVEN – DEDICATED – DEPENDABLE
Make Us — Your AAXIS!