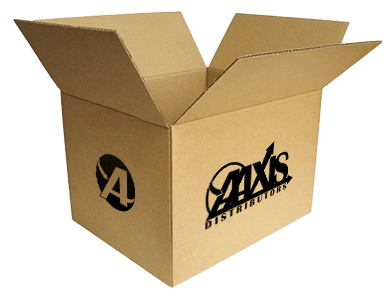 RETURN POLICY
RETURN, EXCHANGE, AND REPLACEMENT
REQUESTS MUST BE MADE WITHIN
30 DAYS OF THE ORIGINAL SHIPPING DATE
Return Policy
AAxis Distributors, LLC – Returns, Exchanges, & Refunds
RETURN, EXCHANGE, AND REPLACEMENT REQUESTS MUST BE MADE
WITHIN 30 DAYS OF THE ORIGINAL SHIPPING DATE
We have made a pledge to offer quality products and provide friendly, efficient service. Please let us know if you are not satisfied with your purchase for any reason, and we will work diligently to resolve the problem.
Even though AAxis Distributors is under no obligation to issue a refund or credit or to replace an item, it is our policy to honor such requests if all the requirements for returning the product have been met.
CREDIT/REFUND
We normally issue a credit or refund for the full purchase price of the product within 10 business days after receipt.
WE REQUIRE DOCUMENTATION OF THE REASON FOR THE RETURN
-see RETURN AUTHORIZATION
You are responsible for shipping the return including repackaging and shipping charges. Shipping & Handling Charges and Taxes on the original order will not be refunded.
Note: Be sure to include the original invoice with all products being returned.
EXCHANGE
We handle the exchange of products on a case-by-case basis. Such requests are subject to our approval.
WE REQUIRE DOCUMENTATION OF THE REASON FOR THE RETURN
-see RETURN AUTHORIZATION
In most instances, we will exchange any product purchased from us for one of equal value promptly upon receipt of the product being returned.
We recommend that parts be trial-fitted before installation. We will not issue a credit or exchange for
any product that is damaged due to improper installation or customer mishandling.
You are responsible for the shipping charges for both the new product and the return of the existing product.
REPLACEMENT
Before we ship your order, it is submitted to a thorough quality inspection. If your product arrives damaged, defective, incomplete, or not as described, please allow us the opportunity to resolve the matter. If we are not able to make the necessary corrections, we will issue a credit or refund promptly upon receipt of the affected product.
DAMAGE OR LOSS DURING SHIPPING
– see SHORT OR DAMAGED SHIPMENT
We will issue a credit or refund of shipping charges in most such cases – the exceptions being instances where the shipping carrier is found to be responsible for damage or lost packages.
RETURNING A PRODUCT FOR EXCHANGE, CREDIT, OR REFUND
WE ENCOURAGE YOU TO INSPECT ALL PRODUCTS FOR DAMAGE OR MISSING PARTS AND TO VERIFY
THAT ALL THE ITEMS ON THE INVOICE HAVE ACTUALLY BEEN RECEIVED BEFORE YOU SIGN FOR YOUR ORDER
If you wish to return a product, please follow the guidelines we have provided below. These instructions have been developed and put into place to ensure that all returns are processed as quickly and efficiently as possible.
RETURN AUTHORIZATION
All returns require a Return Authorization


ANY PRODUCT NOT AUTHORIZED FOR RETURN & ACCOMPANIED BY A RA#
WILL BE REFUSED AND NO CREDIT OR REFUND WILL BE ISSUED

To obtain a Return Authorization Number (RA#)

–  email your request to [email protected]

–  or call 717-76-AAXIS

Explicit reasons for the return must to be documented with us before a RA# will be issued
Make sure to write the RA# on the shipping label
Include a copy of the packing slip with the product being returned
The expiration date of Return Authorizations is 60 days after the date of issue
STIPULATIONS ON ACCEPTANCE OF RETURN
Purchase of the product must have been made within the past 30 days
Product must be an item that we currently carry in our inventory
All claims regarding damage or discrepancies must be submitted to aaxisdistributors.com within 7 days of receipt of your order**

**We try hard to accommodate our customers. Please note, however, that certain circumstances may arise where, once delivery has been made and you sign for the order without making any notation of damage or shortage, AAxis Distributors may deny credit or refuse to accept a return.

Items not meeting our requirements for return will be sent back to you at your expense
PHYSICAL CONDITION OF RETURN
We will not issue a refund, credit or exchange for any product being returned if the item is:
Parts are missing
Damaged or otherwise not suitable for resale
Altered in any way
Custom or Cut-to-Length … such products are considered final sale and may not be returned
Any product deemed defective:
Is subject to the manufacturer's warranty**

**Some manufacturers require that you deal directly with them regarding defective items

Must be accompanied by a complete description of the defect
STIPULATIONS ON RETURN SHIPPING
Unless we officially agree to other provisions, the following terms apply to the shipping of returns:
Product must be returned within 30 days from 'Ship Date'
You are responsible for repacking and making shipping arrangements
Product must be shipped to …
AAxis Distributors, 8605D Anthony Highway, Waynesboro, PA 17268
Shipping costs must be prepaid
O.D. returns will not be accepted
Returns shipped 'Freight Collect' will not be accepted
NON-DELIVERY OF AN ORDER
If you do not receive your order, the following conditions must be met before we issue a credit or refund:
Notify aaxisdistributors.com of the non-delivery within 14 days of the 'Ship Date'
Obtain a Return Authorization Number (RA#)
Provide proof that you have submitted a report to the Shipping Carrier
Thank you for making us — Your AAXIS!
QUESTIONS ABOUT RETURNS AND REFUNDS
DID YOU RECEIVE A PRODUCT THAT DOES NOT MEET YOUR EXPECTATIONS?
DO YOU HAVE QUESTIONS OR CONCERNS ABOUT THE RETURN OF A PRODUCT?
PLEASE CONTACT US
[email protected]
717-762-2947
Why do I need a Return Authorization Number before I return an item?
A Return Authorization Number (RA#) is necessary in order to document your claim. The RA# helps us to ensure that the matter is resolved quickly and efficiently.
It is our policy to monitor all aspects of procurement, sales, and delivery. Documenting and tracking your return helps us to determine if any area of our distribution process needs to be modified.
How do I obtain a Return Authorization Number?
Call 717-76-AAXIS or send an email to [email protected] to request a Return Authorization Number (RA#) and we will make sure you are promptly issued one.
How will I be credited for a refund on a returned product?
When you return a product and it has been approved for a refund, we will credited the purchase price back to the credit card you originally used to purchase it; this normally takes about 2-3 business days.
What should I do if I did not receive my order?
We will normally ship your order within 24-48 hours. It is our usual practice to notify you by email should circumstances on our part dictate a delay beyond five business days. Please keep in mind that factors such as holidays and the weather often affect the delivery date.
If you do not receive your order within the expected time frame … First, contact the shipping carrier to confirm the delivery time/date or file a report for non-delivery … Second, give us a call and we will start the process of getting a replacement product to you as soon as possible.